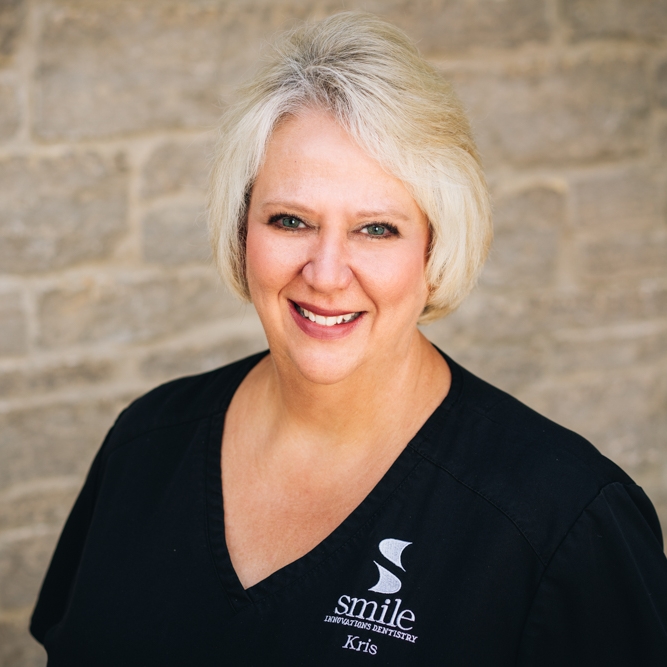 Kris is a native of Wilber, NE and is proud to still call Wilber home today.  She joined the staff at Smile Innovations Dentistry in the summer of 2007 with more than 12 years of dental experience.  Kris has been involved in all aspects of dentistry; scheduling appointments, dental assisting, surgical assisting, treatment planning, filing insurance pre-certifications, claims and overseeing patient accounts.

Kris and her husband Tim farm east of Wilber and are owners of Lefty's Catering.  They have been blessed with two daughters, Chelsey and Taylor. Chelsey and her husband Jacob welcomed their grandson Bentley in 2011 and most recently their granddaughter Bryar in 2016.  Both little ones keep Tim and Kris on their toes!  Taylor is engaged to Adam, and they are planning a March 2021 wedding.  Kris enjoys watching sports, playing golf, camping and spending time with family and friends.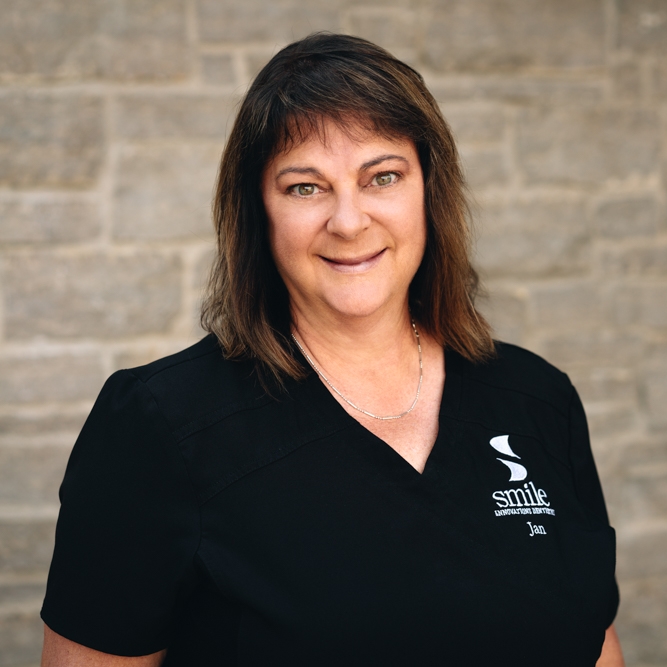 Jan is a native of Minden, Nebraska.  She attended the University of Nebraska before moving to Dallas, Texas, where she earned her Bachelor of Science degree in dental hygiene from Baylor Dental College in 1988.  She returned to Nebraska in 1989 and has been working with Dr. Campbell since May 1995.

When not working, Jan enjoys spending time with her children, Taylor and Abby.  She also enjoys gardening, college football, home improvement projects and golfing.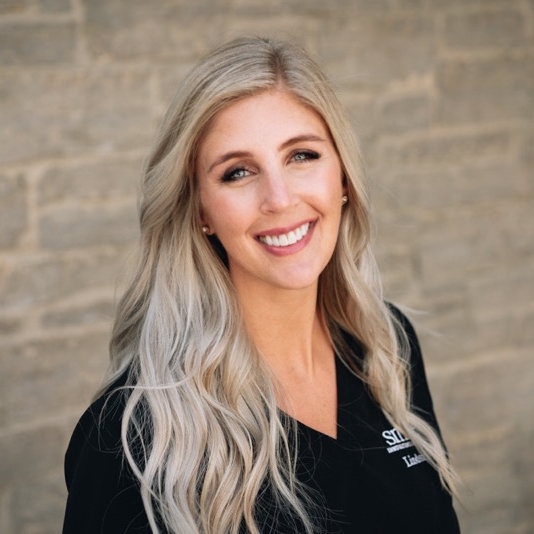 Lindsay was born and raised in Lincoln, Nebraska. While attending the University of Nebraska, she worked for a local orthodontic office.  She continued on in the orthodontic field for 16 years before joining the Smile Innovations team in March 2017.
When not at the office, Lindsay enjoys volunteering with numerous animal welfare groups. She keeps busy entertaining her 4 rescue dogs Gus (rottweiler), Bernie (beagle), Brody (mutt) and Judy (basset hound). She also enjoys golfing, attending concerts and traveling as much as possible.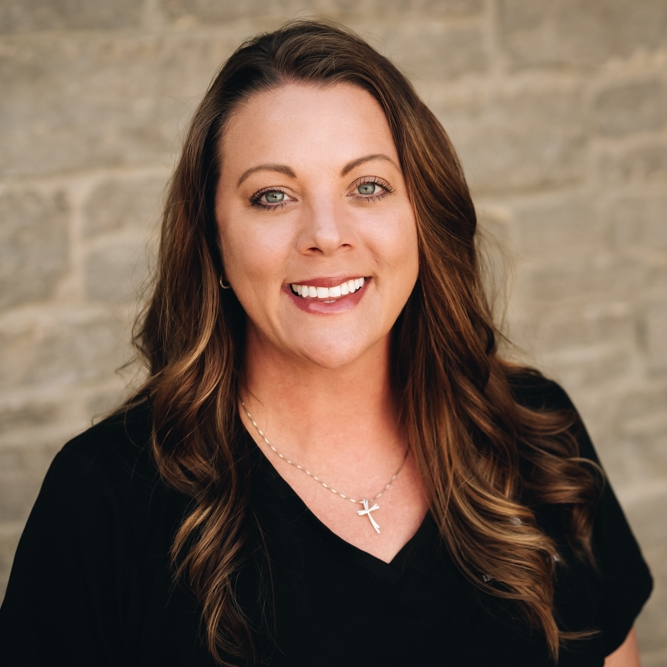 Tonja is from Alliance, Nebraska and graduated from Alliance High School in 1993.  She attended Southeast Community College in Lincoln, graduating from the dental assisting program in 1997.  Tonja began working with Smile Innovations Dentistry in June 2011.

Tonja has been married to her husband Todd since 1997.  Together they have 3 beautiful children, Bryce, Tianna, and Baylee, which keep them busy with sports and activities.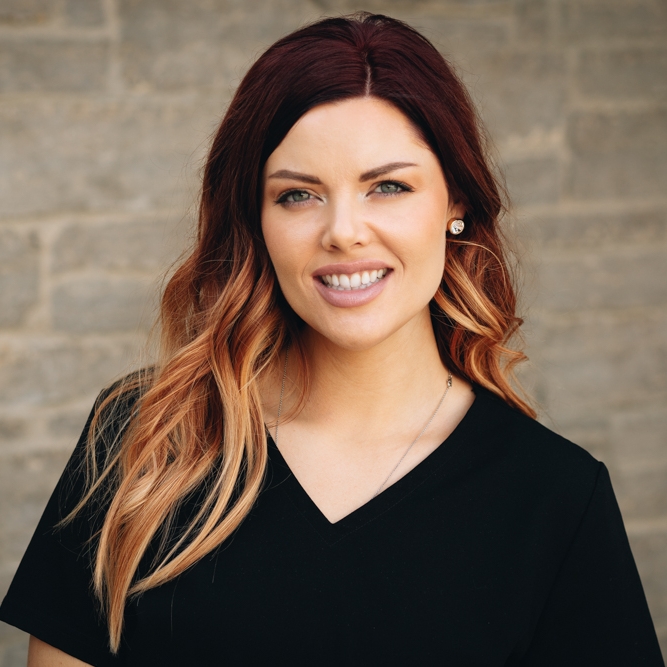 Angela is a native of Larchwood, Iowa, a small town just outside of Sioux Falls, South Dakota. She attended West Lyon High School and graduated in 2008. Angela then attended the University of South Dakota where she earned her Bachelors Degree in Health Science in 2012 and received her license in dental hygiene. After graduation, she decided to explore her options which led her to accept her first professional position in Lincoln, Nebraska. She excelled in pediatrics for 6 years and then transitioned into working in a general practice setting. She joined Smile Innovations Dentistry in June 2019.
When she is not at work, Angela enjoys working out, hiking, gardening, cooking and spending time with her family and friends.  Angela and her fiance Brandon are busy planning an August 2020 wedding!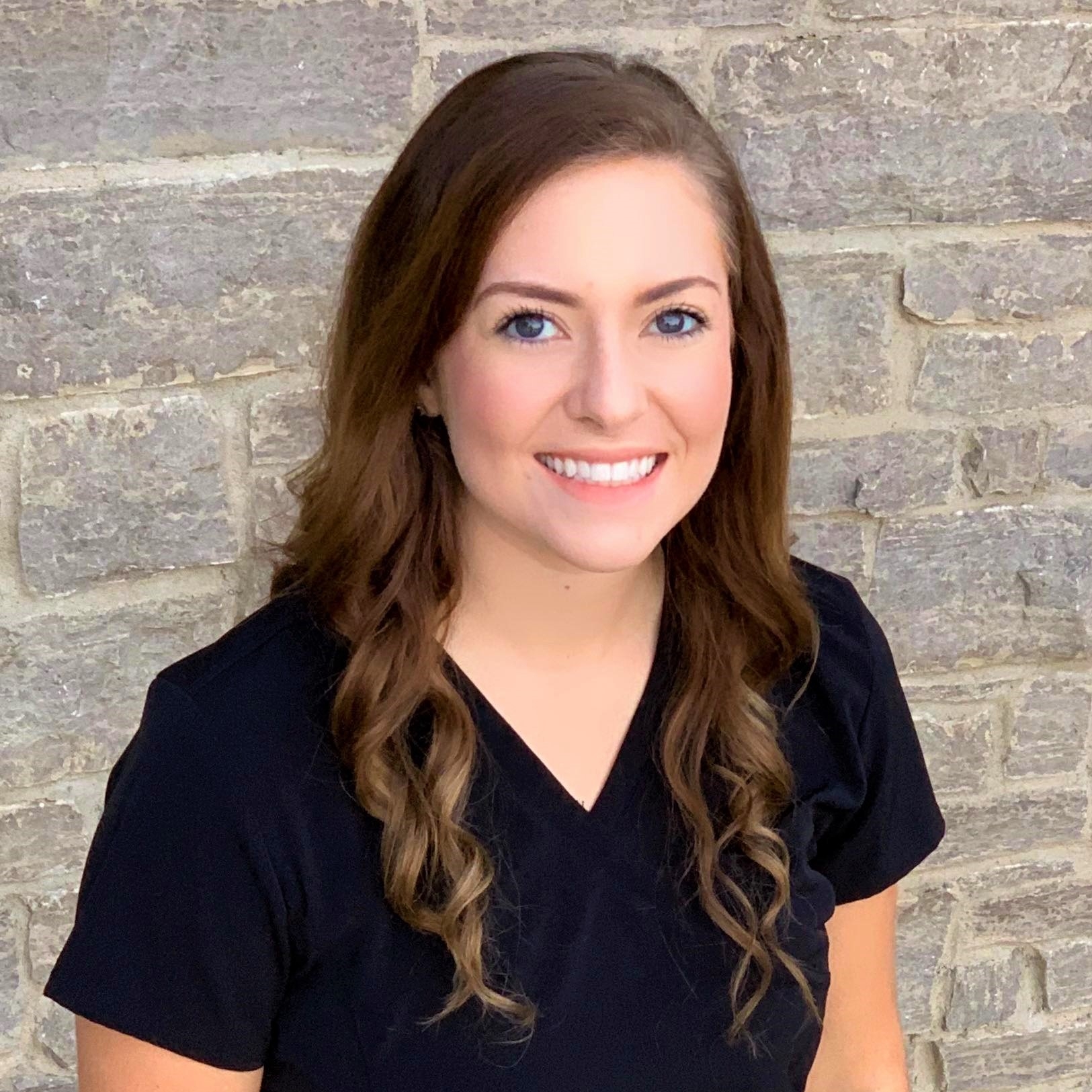 Lisa was born and raised in Lincoln, Nebraska.  After high school, she attended Concordia University in Seward, where she was a member of the cheer team.  She then moved back to Lincoln where she attended the dental assisting program at Southeast Community College.  Lisa joined the Smile Innovations Dentistry team in October 2020.  While working at Smile Innovations, she is also going back to school part time to get her Associates Degree in Health Science and will graduate Summer 2021.
Outside of dentistry, Lisa also spends time coaching the freshman cheer team at Lincoln High School.  When she is not working, she enjoys working out, spending time with friends, and traveling.  Lisa also has a 20 pound cat named Ollie that keeps her and her roommate Sammy, company.