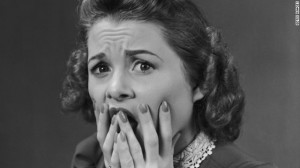 According to the American Dental Association, 22 % of Americans who don't regularly visit a dentist do so because of fear.   An unpleasant dental experience in the past can have lasting negative effects. These people are more likely to put off dentistry.  Logically they know that the longer they wait for care, the more care typically will be needed.  But sometimes fear doesn't listen to logic. 
Please be assured all of us at Smile Innovations want to help you have the most comfortable experience ever. Let us know if you are particularly anxious.  If you can share what happened in your past, it will help us address that issue and put your mind at ease.  
We do offer sedation, either an oral medication is taken prior to your appointment or nitrous oxide; or a combination of both.  You are welcome to bring headphones to listen to whatever you like.  Also, we have a TV for you to watch during your appointments.  Remember we want you to have a positive appointment as much as you do. If this article makes you think of someone who is fearful, let them know Dr. Chris would love to help!